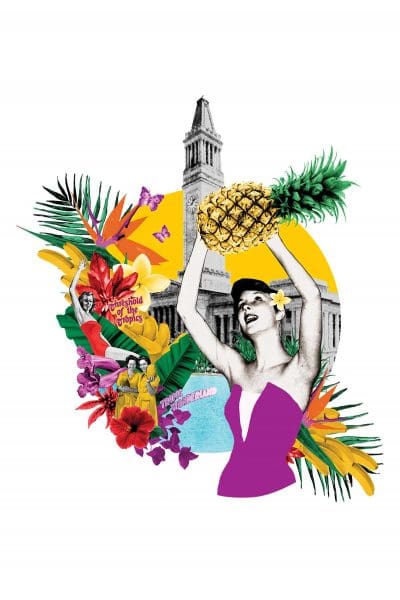 City in the Sun
Kinly Grey, Christopher Bassi, Laura Patterson, Rachael Sarra, Sam Tupou, Sebastian Moody, Holly Anderson and Rachel Burke are coupled with works by Gerwyn Davies, Michael Zavros, Tracey Moffatt, Scott Redford and Olive Ashworth and more.
As Queensland's gateway to the tropics, Brisbane has adopted imagery of all things subtropical over the last century, from frangipanis to pineapples and bikini-clad leisure-lovers.
City in the Sun uncovers and reimagines Brisbane's subtropical image. Showcasing large-scale new contemporary artworks alongside historical imagery, the exhibition will reveal how the city's history of migration, tourism, climate, environment and geographic location has contributed to the images of a subtropical oasis of leisure and abundance.
19 Jun - 27 Feb