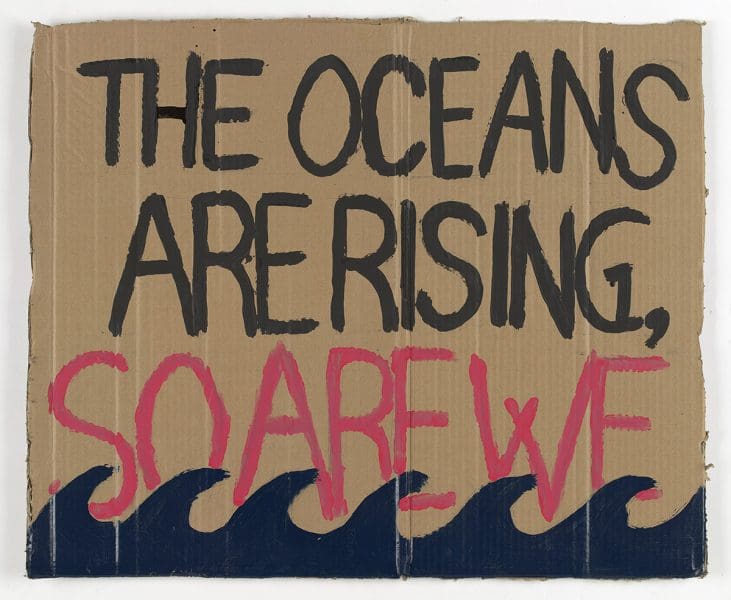 Changing Face of Victoria
Due to COVID-19 restrictions the Changing face of Victoria exhibition at State Library Victoria, is currently closed. However, continue to explore the exhibition online​.
A revolution can be sparked in an instant; or it can gather strength slowly, turning ripples into tsunamis.
Discover how the spirit of activism and invention connects the Victoria of the past to the fabric of modern life in this new exhibition. Learn how the ideas, actions and individuals linked to four new exhibition themes covering water, work, camping and coffee have created the Victoria of today. Tomorrow is up to us.
Make your way through four distinct quadrants and see a collection of hand-selected objects, many of which have never been exhibited before. The collection includes homemade protest badges of the 1980s, a wooden barrel used by European settlers to purify sea water in the 1800s, the original red anarchy flag flown by pioneering unionist 'Chummy' Flemming and a newly commissioned artwork challenging disposable camping culture at festivals.
23 Feb - 1 Mar