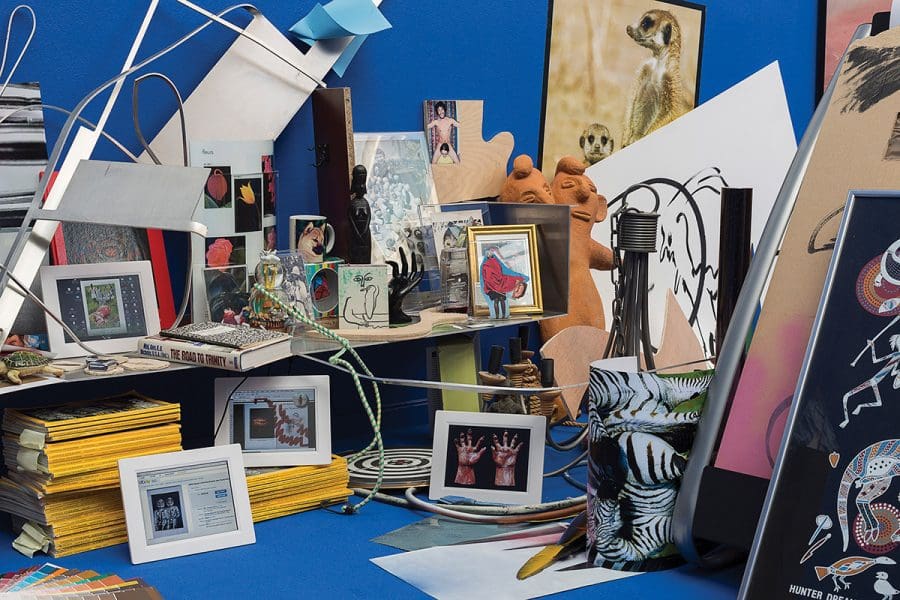 Camille Henrot: Is Today Tomorrow
Read our article about the exhibition here.
Camille Henrot is one of the most compelling contemporary artists working today. Born in Paris in 1978, the Berlin-based artist works across diverse media including sculpture, drawing, video and installation. Henrot references self-help, online second-hand marketplaces, cultural anthropology, literature, psychoanalysis, and social media to question what it means to be at once a private individual and a global subject.
The exhibition features key works from the past decade including a group of new works on paper never before exhibited. Also featured is the first Australian presentation of the immersive room-scale installation The Pale Fox, 2014, a companion piece to the widely exhibited Grosse Fatigue, 2013, for which Henrot was awarded the Silver Lion at the 55th Venice Biennale for most promising young artist. The Pale Fox attempts to explain the origins of the universe, drawing from research she undertook during a fellowship at the Smithsonian Institute in Washington DC in 2013.
Henrot often uses humour in her works, for example, in the Interphone series of sculptures that explore our relationship to authority and technology. In these interactive works, she invites visitors to pick up a customised telephone and respond to prompts which offer answers to questions like how to know if your partner is cheating or what to do with an aggressive dog.
In 2017, Henrot held a major career survey exhibition Days are Dogs at the Palais de Tokyo, Paris, as part of the Carte Blanche series. She has held solo exhibitions at Chisenhale Gallery, London; Fondazione Memmo, Rome; Schinkel Pavilion, Berlin; New Orleans Museum of Art; Musée du Jeu de Paume, Paris; the New Museum, New York, Tokyo Opera City Art Gallery, Japan, as well as Art Sonje Center, Seoul.
Henrot has participated in group exhibitions in Australia, most recently the NGV Triennial in 2017. This is Camille Henrot's first major survey exhibition in Australia.
18 Jun - 30 Jan