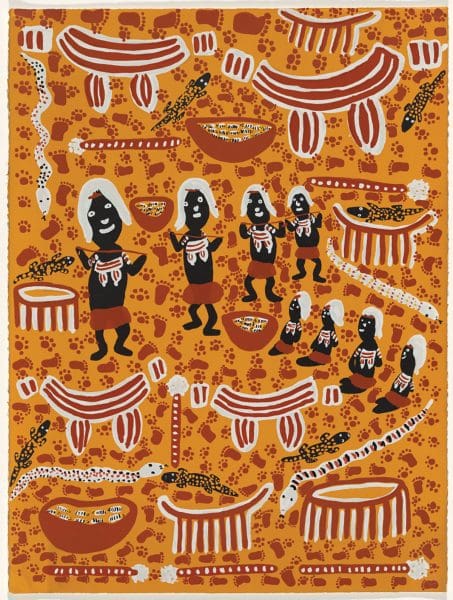 Body Language
A National Gallery of Australia touring exhibition.
As a direct response to the United Nation's International Year of Indigenous Languages, the National Gallery of Australia is touring Body Language, which explores the identity of Australia's diverse Aboriginal and Torres Strait Islander people and communities.
"For many Aboriginal and Torres Strait Island people, identity is a source of strength and resilience and there are many ways in which they identify: what they believe in, how they look, how they feel and how they see themselves in society." Kelli Cole, Curator.
An exhibition for all the family, Body Language explores the iconography of language as expressed through symbols and patterns and includes works that explore these themes.
6 Mar - 16 May