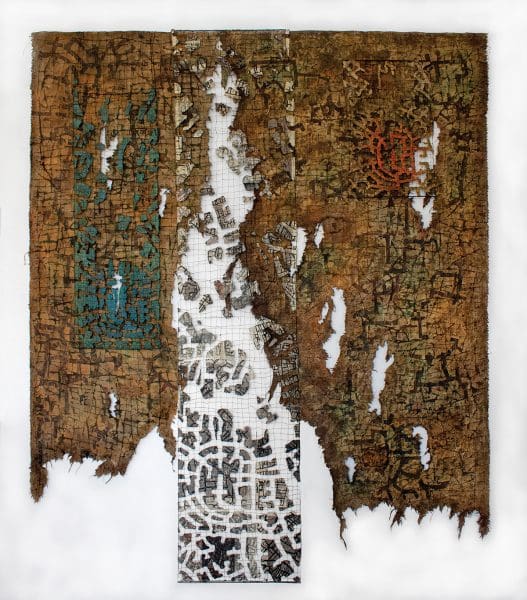 Art Textile Biennale 2020 
Fibre Arts Australia showcase contemporary art textile practice in their inaugural biennial award, Art Textile Biennale 2020. Featuring the works of 29 finalists from 16 countries, including Australia, the selected pieces expand upon traditional applications of textiles and fibre. Works on display explore the dialogue about what it is to be a textile artist in the 21st century.
From intimate reflections to global environmental issues, the works vary in concepts, techniques, material and presentation. Yet running through this award is the common thread of innovation, experimentation and the unexpected and conceptual potential of the medium.
The Art Textile Biennale is produced and managed by Fibre Arts Australia. https://www.fibrearts.net.au/art-textile-biennale/ 
6 Apr - 30 May