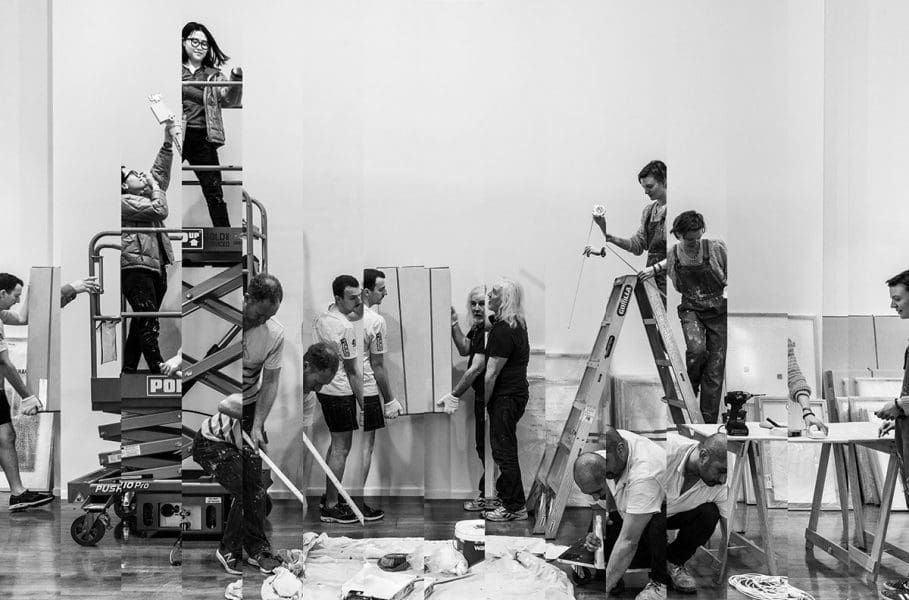 A Forest of Hooks and Nails 
Dan Bourke, Phoebe Clarke, Angela Ferolla, Liam Kennedy, Rob Kettels, Maxxi Minaxi May, Hugh Thomson, Phoebe Tran, Tyrown Waigana, Zev Weinstein and Hansdieter Zeh.
Curator and Install Coordinator: Tom Freeman. See the traditional gallery dynamic flipped on its head as the install crew step into the limelight for A Forest of Hooks and Nails. Fremantle Arts Centre's world class gallery program has an invisible heart—its install team. Working with artists, curators, designers and other staff, they combine their varied, ever-expanding skills to create elegant and complex exhibitions. Yet the best installers are invisible, essential yet unrecognised. In A Forest of Hooks and Nails these installers, all artists in their own right, use their years of insider knowledge and intimate behind-the-scenes experience to produce site-specific artworks that engage with the building, its history, the community and the politics and aesthetics of this much-loved Fremantle icon.
2 Feb - 21 Mar