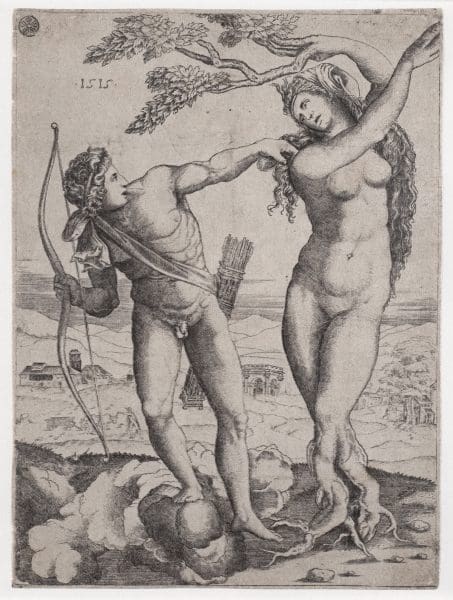 A Biography of Daphne
Becky Beasley, Erik Bünger, Lauren Burrow, Fabien Giraud and Raphael Siboni, Gabrielle Goliath, Mathew Jones, Jill Magid, Nicholas Mangan, Inge Meijer, Jean-Luc Moulène, Ciprian Muresan, Agostino dei Musi, Ho Tzu Nyen, Jean Painlevé, Roee Rosen, Patrick Staff and Candice Lin, Mona Vatamanu and Florin Tudor, Anthonie Waterloo and Katie West.
A Biography of Daphne casts the figure of Daphne, the nymph who turned into a tree to evade Apollo's assault, in relation to an extended investigation of metamorphosis, hybridity and entanglement in contemporary art, and of the crises separating the 'figures' and 'grounds' of today's visual, political and ecological environments.
Developed by Guest Curator Mihnea Mircan, A Biography of Daphne seeks to visualise metamorphosis via juxtapositions between newly commissioned and existing contemporary and historical works, in a polyphonic conversation about the integrity and vulnerability of bodies, their performative or prosthetic extensions, about technological becomings, and alliances across species that open identity to the possibility of a radical othering.
26 Jun - 29 Aug