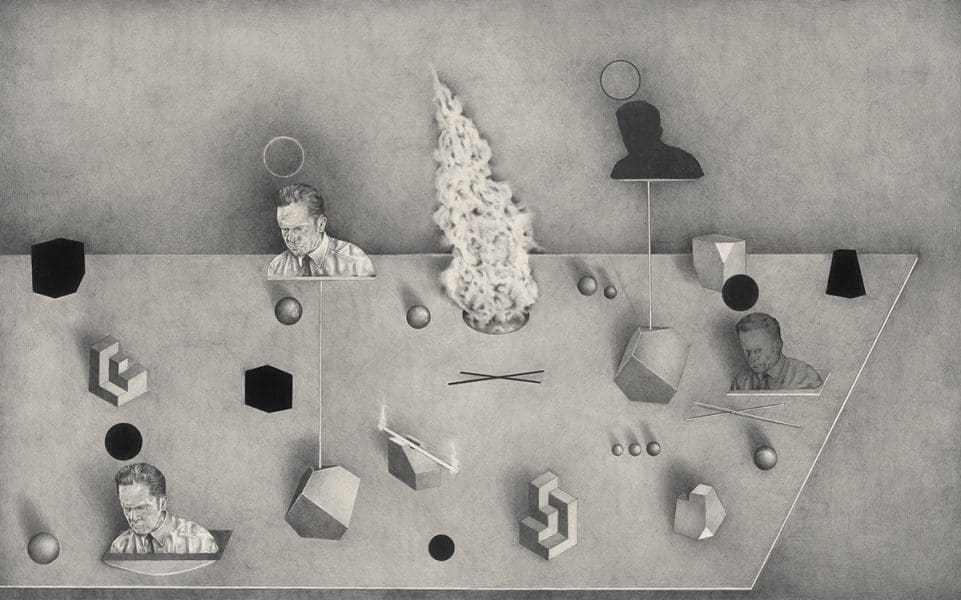 2020 Jacaranda Acquisitive Drawing Award (JADA) 
Supported by The Friends of the Grafton Gallery, the JADA is Grafton Regional Gallery's flagship art prize. Established in 1988 the JADA celebrates drawing in all its splendour from hyper-realism that is beyond belief to the expressive and abstract, evoking the poetic and emotional response to the human condition and our environment. Many of the works question and challenge the notion of the traditional drawing; while others provide a contemporary perspective and reinvigorate those traditions.
The 2020 JADA received a record 659 entries from 521 artists throughout Australia with 56 finalists being selected for the exhibition and subsequent tour. The winner of the $35,000 acquisitive prize was judged by Peter McKay, Curatorial Manager of Australian Art at Queensland Art Gallery and Gallery of Modern Art.
A Grafton Regional Gallery touring exhibition.
5 Jun - 25 Jul