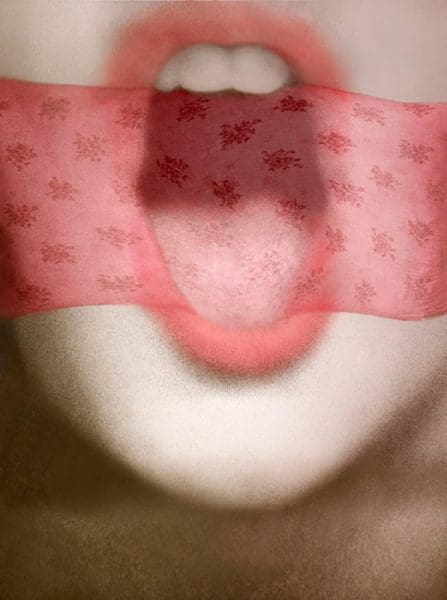 2000 – 2010: A Significant Decade
When looking at an artist's work, it is often in the deep recesses of the their homes or studios that the real gems lay hidden. Hence it was a privilege and a curatorial treat to spend an afternoon at home with Pat Brassington, delving into her collection of past works lying quiescently in storage. Here, important bodies of work – including Artists Proofs and iconic pieces returned from major institutional touring shows – have re-emerged to become the backbone of this exhibition of selected 'gems'. Highlighting a significant decade of impressive output from one of Australia's most important and influential artists working in photo-media, this exhibition proves to be as collectable, as it is memorable. 
With a career spanning four decades, Brassington has become well known for her incisive ability to infuse the familiar with the fantastic. Her practice is informed by an interest in surrealism, feminism and psychoanalysis. Seemingly innocent, her enigmatic photomontages open up like a flower, gorgeous and suggestive, then morph into a psychological Rorschach. In her work, the endless possibilities of our complex inner states – narratives of sex, memory and identity – run quietly rampant. Her images are at once charming and menacing. They rouse a sense of disquiet as they subtly and humorously scratch at the underbelly of the human condition. In her unique way, Brassington is able to present haunting, dream-like images which lead the viewer to the edges of the imagination.
4 Jun - 26 Jun